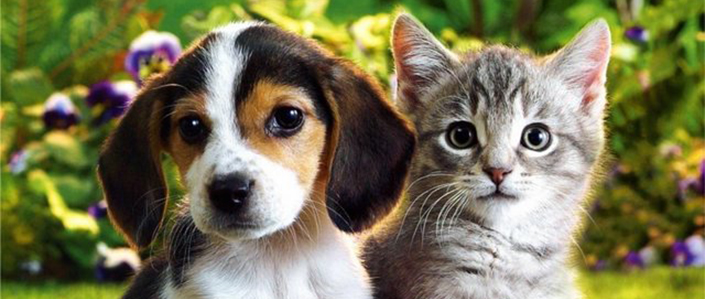 Now you can protect your pets with VPI Pet Insurance and receive a Group Discount!
Veterinary Pet Insurance policies cover medical problems and conditions related to accidents and illnesses (including cancer)
Coverage available for dogs, cats, birds and other exotics*
The VPI Superior Plan, our most popular plan for dogs and cats, provides the highest payouts available, with an annual benefit maximum of $14,000.* For pet owners seeking a lower level of protection, we also offer the VPI Standard Plan.
Helps pay for lab fees, treatments, prescriptions, surgery and more, after a low per incident deductible.
Visit any licensed veterinarian, worldwide.
Fast and easy claims filing-you can even fax your claim to us!
Multiple-pet discounts available.
Optional Pet WellCare Protection coverage available, with no deductible.
* A separate policy is required for each pet enrolled in the plan. For dogs and cats, premiums are based on the species, age and plan type selected. For birds and other exotics, premiums are based on the pet's size or group classification. Pre-existing and hereditary and congenital conditions are not covered. Application is subject to underwriting rules and acceptance. Your policy pays up to the specified amount per covered illness or accident and is subject to the plan's benefit schedule. A complete benefit schedule listing will be sent to you with your policy. Plan type and benefits are subject to state availability.
Toll Free:
(800) 880-4721
Save 5% on coverage for your pet
Visit any veterinarian—even specialists and emergency providers
Plans to fit your needs and your budget
Visit there website at petinsurance.com/affiliates/CSEA_PR for more information.